WP 2 - Science-based EBSA and MPA network design
O2.1 – to develop spatially explicit metrics that are based on EBSA criteria and are compatible with ecosystem based, state, pressure or impact indicators (e.g. MSFD indicators)
O2.2 – to produce spatial distributions of EBSA metrics for Planning Sites at adequate spatial scales
O2.3 - to document and assess quantitatively dispersal and movement corridors of different life stages (structural and functional connectivity) as well as biodiversity and/or productivity hot spots within the Planning Sites (for later prioritising)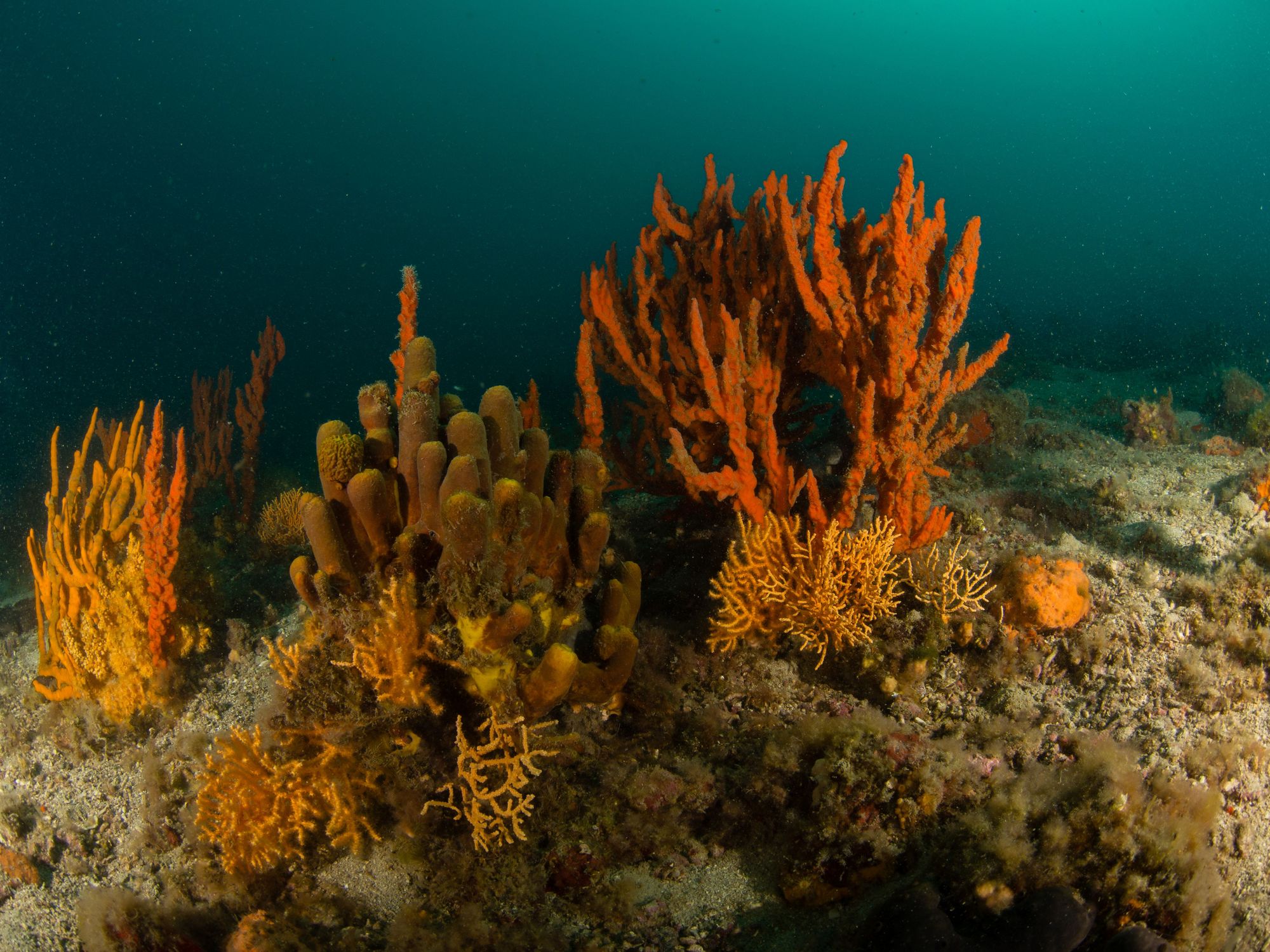 T2.1 Developing spatially explicit metrics for EBSA criteria
Using existing databases, the present task will expand on and develop metrics for the seven EBSA criteria. The metrics proposed will consider the different temporal and spatial scales of ecological hot spots, e.g. for species interactions as well as overlap of EBSA and designated MPAs, to effectively address conservation and restoration priorities while accounting for the effects of climate change.
Lead: DTU, partners: Thünen, MI, UAEGEAN, AZTI, EII, UNINA, RBINS, CSIC, IMAR UAZ, UHAM, SZN, DFO
---
T2.2 Analysing spatial and temporal distributions of EBSA metrics
EBSA metrics are not necessarily constant over time. They may vary due to various large-scale exogenous drivers. The metrics developed in T2.1. will be calculated for each Planning Site separately, at scales smaller than existing protected areas. This way, spatial distributions of habitat state and functioning can be developed for different time periods. Knowledge on the small-scale distributions of EBSA metrics and their spatial trends and correlations will be used to aggregate the metrics at scales relevant for the respective planning process including transboundary settings. And also, to identify hot spots that are smaller than existing or planned MPA networks, but which are crucial for their functioning.
Lead: DTU, partners: Thuenen, MI, UAEGEAN, RBINS, CSIC, UHAM, HEREON, UNINA, WR, IMAR UAZ, AZTI
---
T2.3 Connectivity and spatially explicit population dynamics
Adding the spatio-temporal dynamics to the systems mapped in T2.2, this task will assess the overlaps between existing or planned MPA networks on different temporal and spatial scales, including the identification of ecological corridors. Besides active movements, connectivity refers to passive movements led by tides and currents. HEREON will be in charge of applying and customising the Lagrangian drift module PELETS-2D (21) that is designed for offline use with pre-calculated 2D current fields. PELETS-2D will be applied by at least three transboundary Planning Sites (Southern North Sea, Aegean/Ionian Sea, Campania and Western Mediterranean Sea).
Lead: HEREON, partners: MI, UAEGEAN, UHAM, DTU, UNINA, SZN, CSIC, EII, RBINS, IMAR UAZ
Published Deliverables and Outputs